Straight Black Lace Front Synthetic Wig LW769
Photos From Our Customers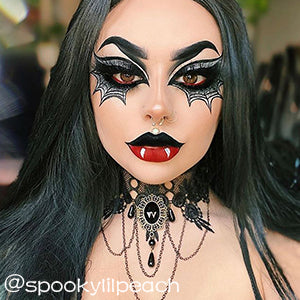 Product
Style Code: LW769
Color: Black
Cap Size: Head Circumference about 22" - 23"
Length: About 20"
Wig Type: Lace Front
Lace Type: High Quality Swiss Lace (1.5 inches)
Parting: Any Direction
Material: Synthetic Fiber
Heat Resistant: Up To 150C Heat Resistant By Heat Tools
Remarks
- Color that appears on your monitor could vary from the original color of the wig due to different monitor settings.
Very beautiful
It has perfect thickness and volume, its style is incredibly beautiful. Hair looks totally natural and is blades-long. It is much shorter than it looks on the picture. Anyway, I'm even glad, because I didn't want too long wig. Thank you very much! I'll buy again from you!
Shorter than expected
The quality of the wig is *chef's kiss.* Gorgeous, soft, silky. Absolutely love that part. However, it seems to be much shorter than the picture suggests it to be. This shouldn't be a problem for my cosplay (or i can get extensions, but just be weary that this is not a long, long wig. Will order wigs from her again, though!
Amazing wig
I bought this wig to cosplay Morticia Addams at first but when I received it it was too short and it had already some kind of styling but in the end it looks amazing as it is and I LOVE IT!
I wore it twice already for fantasy photoshooting and medieval fair and it is so confortable and beautiful! I'm in love!
Thank you!
Pretty good!
At first I didn't know it was coming from China so I was a little worried but I actually love this wig! It's pretty great for the price it's at. I would say it's really thick and a bit heavy but overall I'm satisfied!! :)
Beautiful
Beautiful, easy to wear, and realistic looking. Lots of hair for the price!
Five Stars
Love this!!!!! It's amazing and comfortable and looks so natural!:)
Great!
Perfect black wig. 100% reccomend
Very natural-looking
I wanted to use this for a Shego costume and I was extremely satisfied with how it turned out looking. So glad I bought it from here and not your typical Spirit Stores out here.